President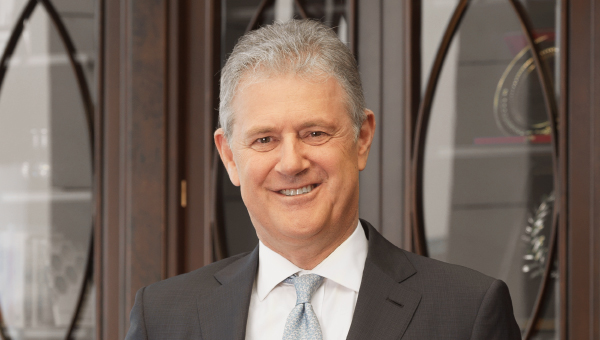 Dear Youth,
We live in an era where competition is increasing day by day, technology is developing rapidly, and information is constantly renewed.
You have taken the first and most important step by choosing our university in order to achieve your dreams. Each of you has different plans and goals for the future. But your expectations are the same, and it is "Being successful."
We see you as the most important value for the development of our country and Izmir; and raise you as self-confident, intellectual, well-equipped individuals who know a foreign language well, do not settle for what they learn, constantly question everything, and show their difference in every field.
Remember that the Izmir University of Economics diploma will open doors to you in every corner of the world, and all the power of the Izmir Chamber of Commerce with its 80 thousand members is at your fingertips.
Dear Youth,
I want to talk about Campus Izmir model which is an example of university-city integration model in Turkey.
Having come to life with the synergy produced by Izmir University of Economics and Izmir Chamber of Commerce with our city, Campus Izmir is composed of high-tech bases, organized industrial zones, logistics centers, factories and all the actors that produce our city, Izmir.
The way to make Campus Izmir reach the targeted point and turn it into a trend is through creating value, communication and focusing on the future.
We take all the strategic steps at the University accordingly and shape our planning based on this goal.
Through our Creative Economy Research Center, we contribute scientifically so that economic, cultural and commercial activities in our city create higher added value.
We aim to contribute to the formation of an entrepreneurial and creative ecosystem, the development of new business areas and the increase of income of existing activities.
Thanks to our new generation graduate and certificate programs that are sensitive to the commercial life of Izmir and closely follow the developments in the world, our qualified businesspeople increase their equipment without leaving the city and the business environment.
The best universities in the world have ceased to be institutions that only produce knowledge and provide education. Universities are now on the field, wherever production exists.
The most prestigious companies in the world today originate from the business models that universities build, develop and partner with.
We are constantly updating our campus and our understanding of education for our young people who are not interested in the classical university understanding, who are curious about the new world, new technologies and new media. In this regard, we are one of Turkey's most competent university.
As a university; we are working to add knowledge, power, experience to our youth. Remember, there is no greater power than the person who trusts in him/herself. Believe in yourself.
Believe that the education you will receive at Izmir University of Economics, from expert and qualified education staff, will make a great contribution to you.
I wish you reach all the success you have dreamed of; I want to express that we are always with you.
Best regards…
Mahmut ÖZGENER
Chairman of Executive Board of Izmir Chamber of Commerce and
President of Board of Trustees of Izmir University of Economics